What should you include with your small business security system in Santa Clarita?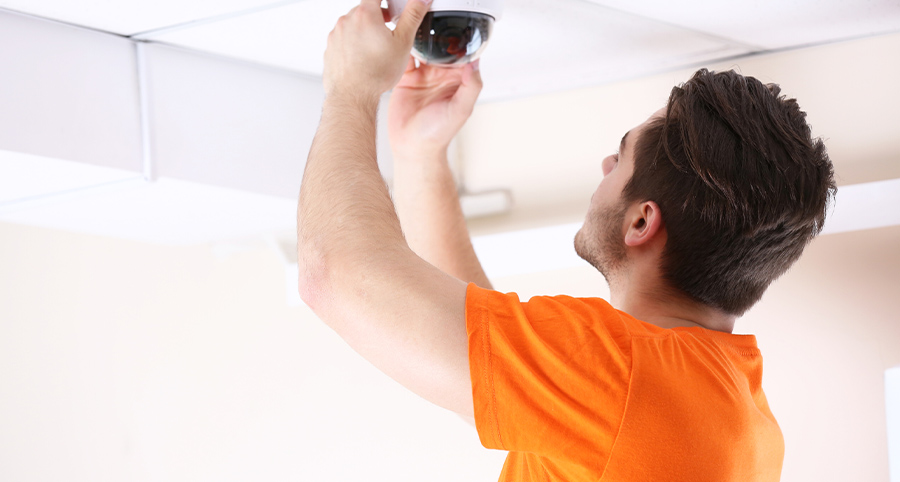 You've worked hard to get your small business to where it is today. Now you need to protect it. Elements such as video surveillance, round-the-clock monitoring, and integrated fire detectors will be well worth it to shield you from the many threats you could encounter. Even though your company is distinct from others, there are a few important pieces that all small business security systems in Santa Clarita ought to incorporate. Find out what they are and how they are able to help you.
Video surveillance is essential for your Santa Clarita business
Common threats like theft and vandalism are things you'll have to protect against as the owner of a small business. By using video surveillance, you'll have the ability to keep a close watch of shoppers, employees, and important spots like entries and points of purchase 24-hours a day. You not only will have the capability to record suspicious movements, you'll be able to block it from transpiring at all.
Since it goes without saying that no thief wants to be seen on tape, surveillance components are smart ways for halting criminal behavior. Tools like the Vivint Outdoor Camera Pro can even take steps to discourage burglars. Here's how this valuable surveillance system will benefit your business:
Smart Deter: The camera will notify thieves that they've been detected by giving an unmistakable sound and brightening a red, LED circle around the lens.
Vivid imaging: You will view precisely what's going on with high-def, wide-screen viewing, and night vision capability.
Mobile device access and updates: When something happens at your business, you need to know right away. When choosing this Vivint camera with the helpful Vivint app, you are able to receive automatic updates and view real-time or recorded images directly from your cell phone.
Install entryway sensors and motion detectors
Your security cameras could be all that's required to discourage burglars but you'll still need a secondary defense measure if an attempted burglary occurs. Window and door sensors, motion detection devices, and glass break detectors will defend your most vulnerable access points. If a device is set off, you and your 24-7 monitoring professionals will be warned at once.
Your small business security system in Santa Clarita should have safety alarms and round-the-clock monitoring
The personnel and customers of your company have to be protected along with your important assets. If an emergency like a fire or flooding occurs, you need to have a device installed that not only notifies those on site rapidly but also reaches out to you and your monitoring experts. Vivint's smart flood, smoke, and carbon monoxide detectors will aid in minimizing endangerment and injury while getting emergency services to your property promptly.
Santa Clarita smart locking systems make sense for a range of businesses
Would you like to track who's coming to or departing your business? Do you need to restrict access to particular rooms? Smart entry locks give you that functionality. You can even have alerts issued right to your smartphone and engage or disengage locks using the Vivint app.
Explore small business security systems in Santa Clarita
A comprehensive Vivint security configuration with round-the-clock monitoring, smartphone accessibility, and a wide range of smart equipment is one of the most worthwhile things you should do to safeguard your business. You'll also profit from a professional installation that makes certain all implements are connected properly and operating as anticipated. Call (661) 718-4936 or submit our form to take the first step toward your new business security system.
Communities Served Around Santa Clarita By Smart Security Specialists Your Local Vivint Authorized Dealer