How To Optimize Your Santa Clarita Home Office With Home Automation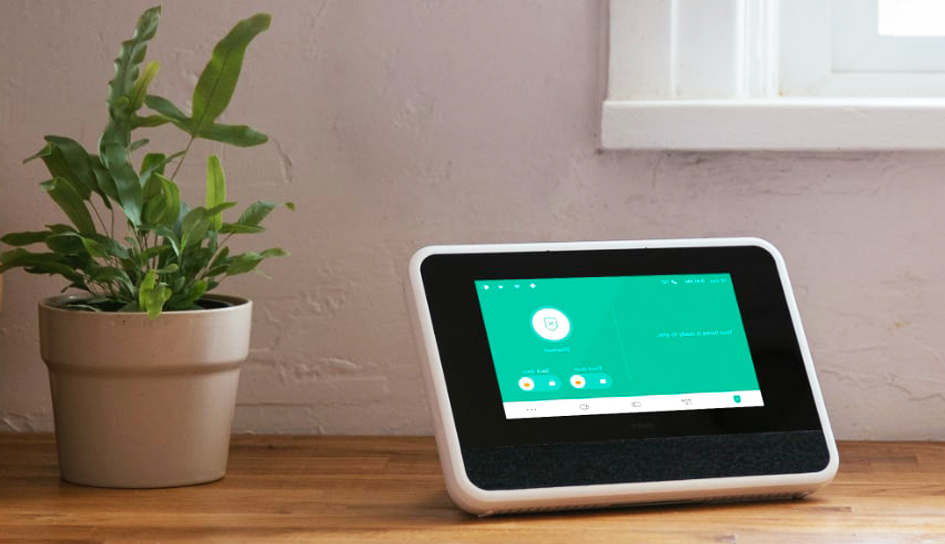 You haven't been to the office for longer than you can remember, and it's apparent that you're pretty good at this remote work reality. You no longer need to use the the coffee table in the living room and have a designated area established as your new workspace. Now you're ready to step up the tech and automate your Santa Clarita home office. Features like smart lights and smart thermostats can make your area more efficient, more secure, and more conducive for your job.
The question you need to answer is: What devices should you invest in, and how can you optimize your Santa Clarita home office with home automation?
Illuminate your video conferences with smart lighting
One of the nicest benefits of ditching the office is that you no longer have to sit under rows of fluorescent lights. Sitting under natural light through a window or a more appealing light source is known to boost morale, lessen the strain on your eyes, and upgrade the general feel of the room. However, some lighting options might also cause problems on online conferences or on your monitor. Certainly, you can keep getting up, stepping over to your light switch, and manually adjusting your lights. But that may turn into a hassle if you make that trip repeatedly during your work hours.
By using a smart light, you are able to easily manage your room's illumination without leaving your chair. Just pull up the lighting on your mobile app and adjust them until you have the light level you need. You can even preset your smart lights to flip off when the day is over, letting you know that you can shut down your computer.
Smart thermostats let you easily adjust the temperature
As well as controlling your lighting via your cell phone application, you also have the ability to manage your temperature settings. If you get warm over the course of your day, are you running down the hall to manually lower the temperature? Or do you keep working and then get drowsy because your office is a bit too cozy? In addition, your computer will add to your warmth -- especially if you are working with a laptop in constant contact with your legs.
A smart thermostat allows you to easily alter comfort levels until you discover the perfect temperature. This ability to adjust is beneficial on bright days, as the sun fills your home and causes hot spots in your office. But when you have days where the weather changes often, you may discover that you're remotely controlling the thermostat many times during your day!
Automate your home office in Santa Clarita by using a smart speaker
Despite the fact that smart lighting and thermostats are likely the best way to automate your Santa Clarita home office, you can add a large assortment of connected devices. For instance, a video doorbell lets you know when packages have arrived without constantly checking the front porch. Smart locks will protect your business space and important documents. You might also incorporate a smart plug that allows you to operate household devices, like your coffee machine or copier.
If you are looking to combine these smart items together, you might choose a home automation system like ones offered by Vivint, or you might add a more hodge-podge dump of skills within your Amazon or Google device. Either way, you are able to utilize your smart speaker to control your connected smart items by simply speaking. To illustrate, say "Lights dim 10%" to eliminate glare on your monitor. Or give the instruction, "Alexa, Zoom call," and automatically adjust your office with the proper light, comfort levels, and speaker volume for those fun video conferences.
Automate your home office with Vivint
The best way to add home automation to your home office is through the use of a smart home system. Get in touch with us today, and a Vivint representative will help you explore your home automation and security choices. Then you can tailor the perfect package for your home.
Dial (661) 718-4936 or submit the form on this page to get started.
Communities Served Around Santa Clarita By Smart Security Specialists Your Local Vivint Authorized Dealer